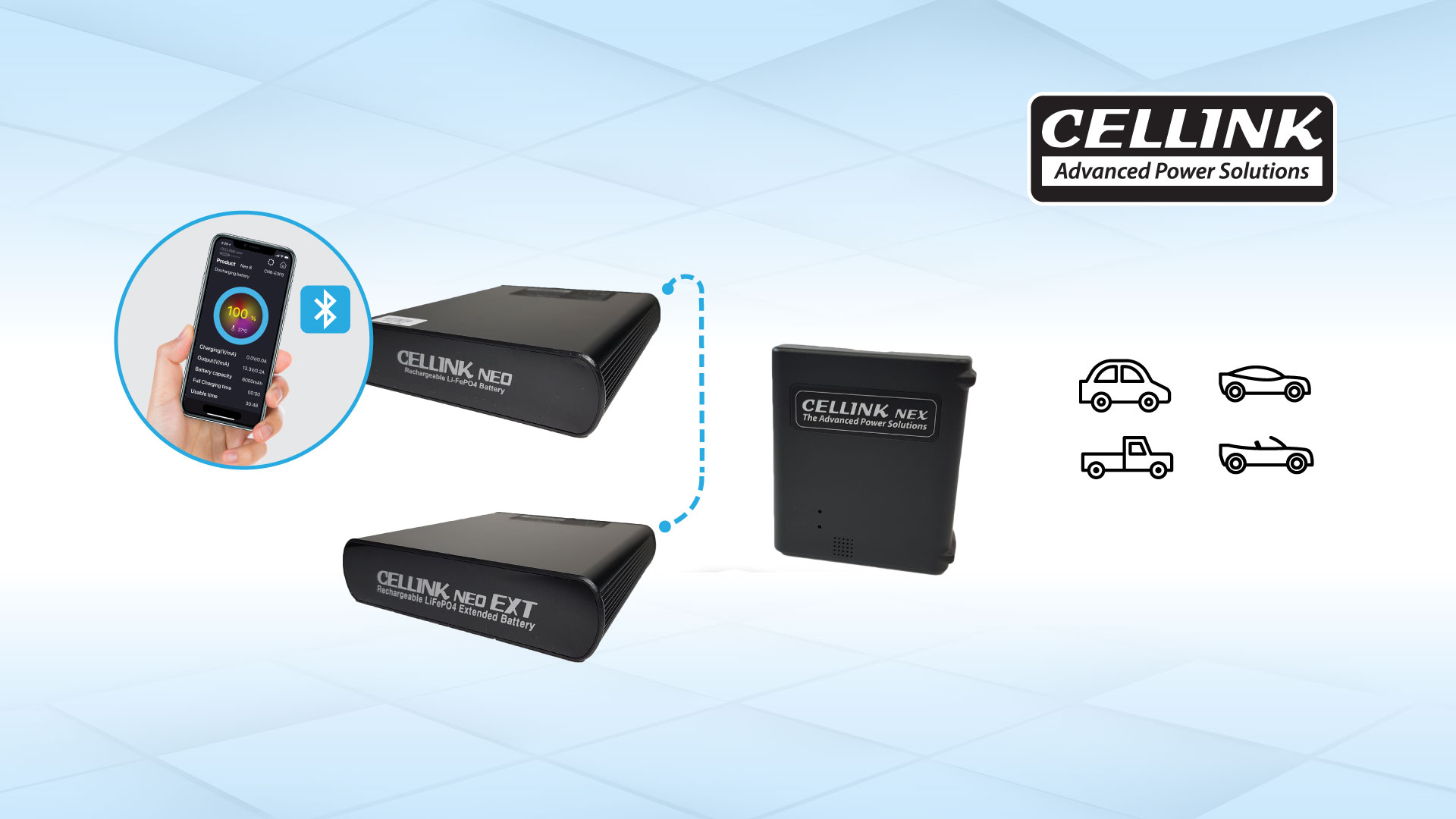 The safest way to power your dashcam when you are away!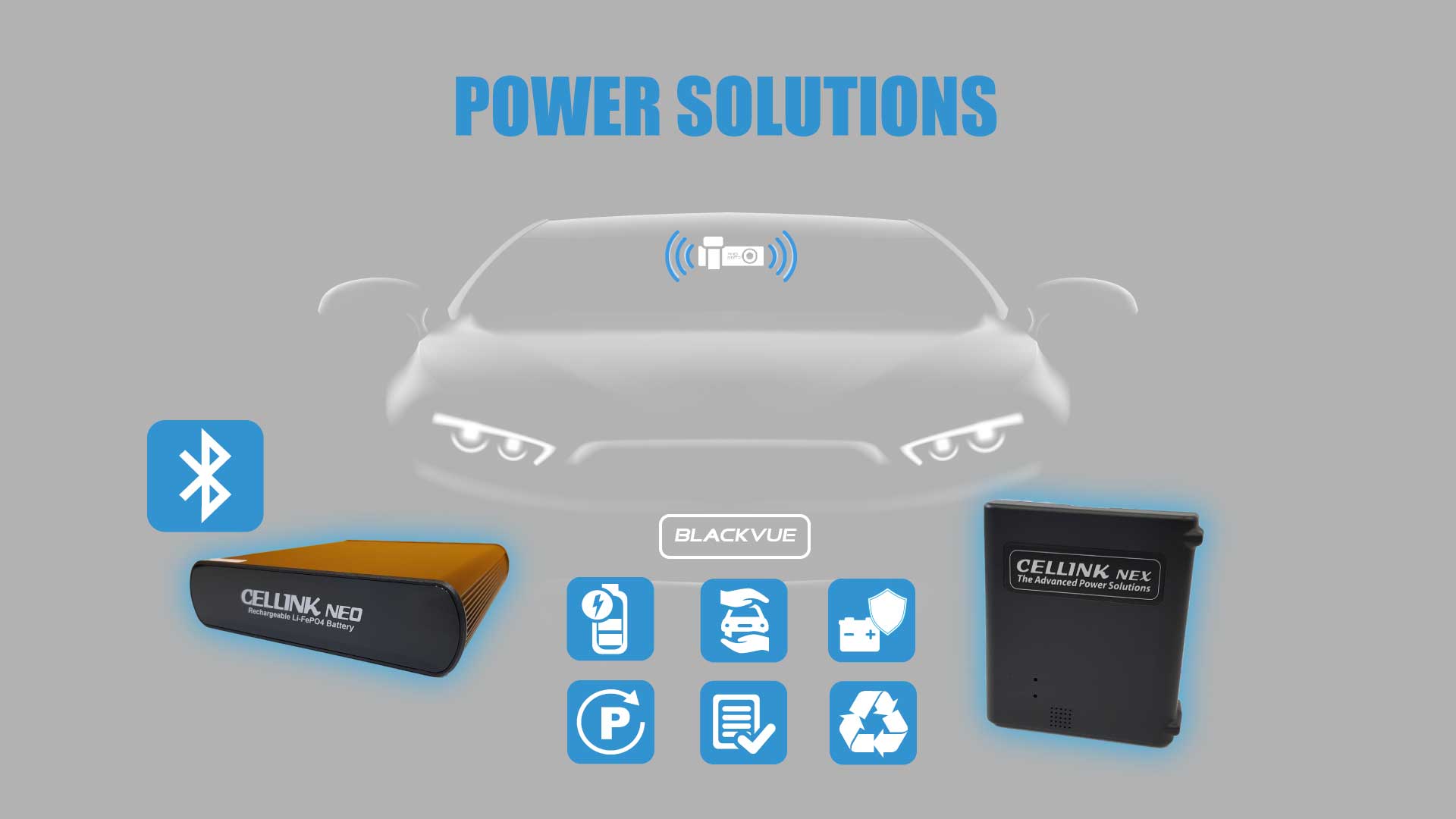 Enjoy BlackVue's parking mode with a peace of mind using the latest Cellink battery. It will not affect the performance and life of your car battery.

Cellink comes in two models, NEX and NEO.
Cellink NEO with 6,000mAH has twice the battery capacity of NEX (3,000mAH).
NEO comes with Bluetooth built-in and communicates through smartphone app to check information such as charging and usable time with ease. It can be charged fully within 40 minutes.
NEO comes with Extended Battery port which you can connect to the new NEO Extended Battery to more than double your capacity and Parking Mode time.
The NEO Extended Battery can store up to 6600mAh of power, it's 10% more power than the main NEO battery. Multiple Extended Battery units can be connected in sequence to provide even larger capacity.