BlackVue Power Magic Pro
Sale price

S$ 45.00

Regular price

S$ 0.00
Share
FEATURES
Power Magic Pro is a hardwiring kit that supplies power from your car to your BlackVue as to enable the Parking mode, while protecting your vehicle's battery.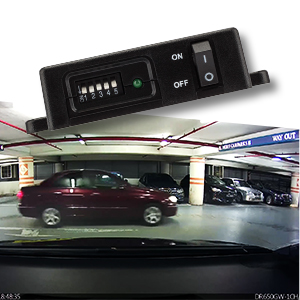 Enable Parking Mode for your BlackVue dash camera

Parking Mode switch on: power is supplied to your dash camera even when your vehicle's ignition is off, allowing for Parking Mode recording.
Parking Mode switch off: power is not supplied to your dash camera.
Two controls to avoid discharging the battery

Power Magic Pro allows to configure both timer and voltage cut-off values. Power Magic Pro will cut the power to the BlackVue based on both Timer or Voltage Cut-off value, whichever comes first. The timer can be set from 6 hours to infinite.
In addition to the timer, Power Magic Pro lets you set a voltage cut-off value. As soon as the voltage from your vehicle's battery drops to the cut-off value, Power Magic Pro will stop powering your dashcam, thus saving your battery.
Installations

Power Magic Pro must be connected to the vehicle's fuse box hence you need some technical knowledge for this installation. We recommend to have this product installed by professional or our authorised dealers.
Power Magic Pro supports all BlackVue dash cam models, either with one or two channels.
Learn more about the product here.
VIDEO


WHAT'S INCLUDED?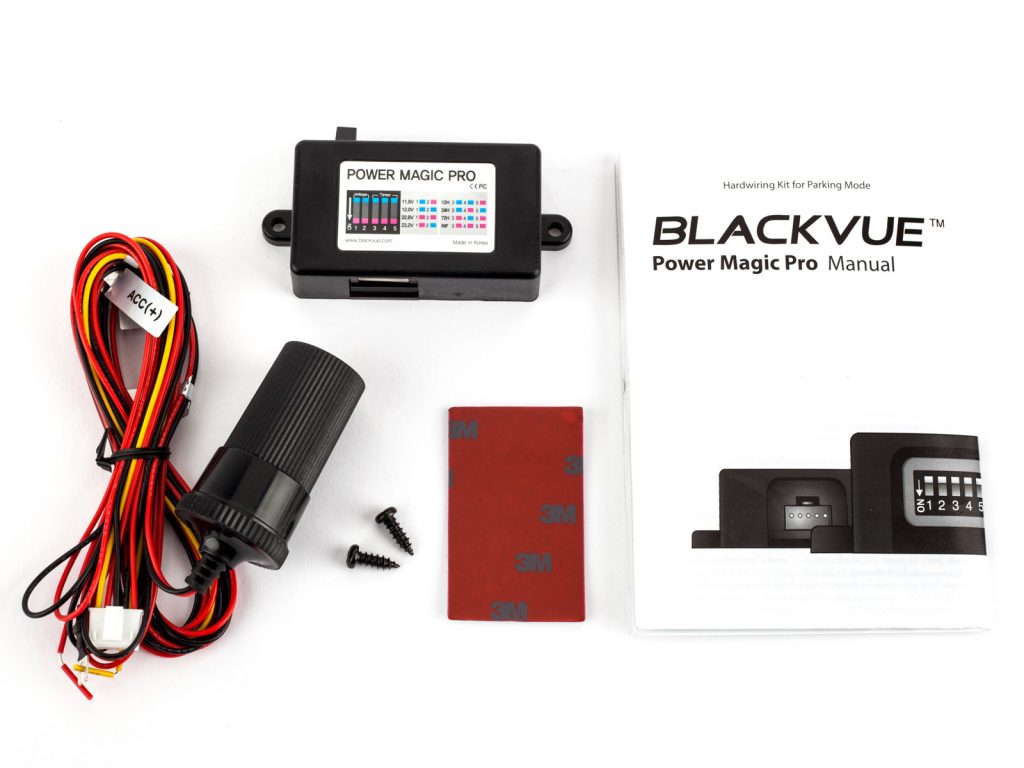 Power Magic Pro x 1
Wire Harness x 1
Mount tape
Screw x 2
Manual x 1
Fuse Tap Cable Kit x 2
Technical Specs
Related output voltage
12 – 24V DC

Power cut-off timer setting
6 hours – infinity

Output current / Quiescent current:Rated
1A (Maximum: 2A) / Below 200μA

Power cut-off voltage (based on the input voltage)
12V, 12.5V (±0.1V) / 22.8V, 23.2V (±0.1V)

Power restoration voltage (based on the input voltage)
Cut-off voltage + 0.2V and higher

Country of origin
Republic of Korea

Warranty
1 year manufacturer's warranty
PACKAGE INFO
WEIGHT: 0.5 kg
DIMENSIONS: 10 x 14 x 4cm
Customer comments
| Author/Date | Rating | Comment |
| --- | --- | --- |