FEATURES
Polarising Filter
Reduce glare and reflections with the smart Polarizing Filter.
Improved focusing and clarity with best colour fidelity.
Compatible for DR900S, DR750S and DR590 series dashcams.
Disclaimer: A polarizer can remove unwanted reflections when dashcam is recording video out of a windscreen. However, polarizers can also sometimes create unrealistic looking colour or ripple effect on windscreens which are uneven, tinted or are treated with coatings.
Learn more from product page here.
VIDEO
TECHNICAL SPECS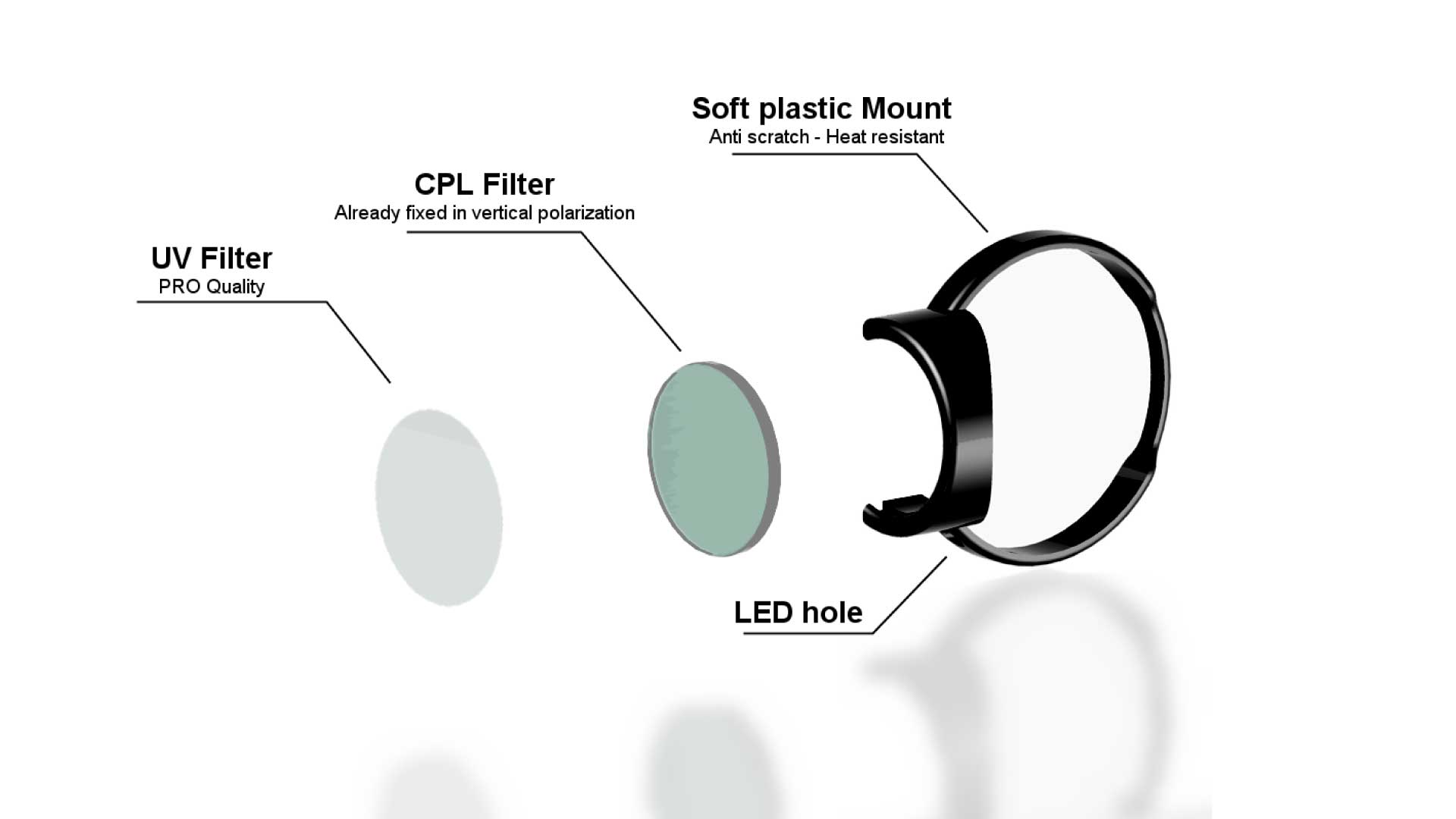 Compatible with all our current dashcam models:
DR900S-2CH/ DR900S-1CH/ DR750S-2CH/ DR750S-1CH / DR590-1CH / DR590W-1CH / DR590-2CH/ DR590W-2CH
Polarising Filter is available for both front and/ or rear camera

Warranty:
12 months manufacturer's warranty
PACKAGE INFO
WEIGHT: 0.3 kg
DIMENSIONS: 10 x 14 x 4cm
Customer comments
| Author/Date | Rating | Comment |
| --- | --- | --- |