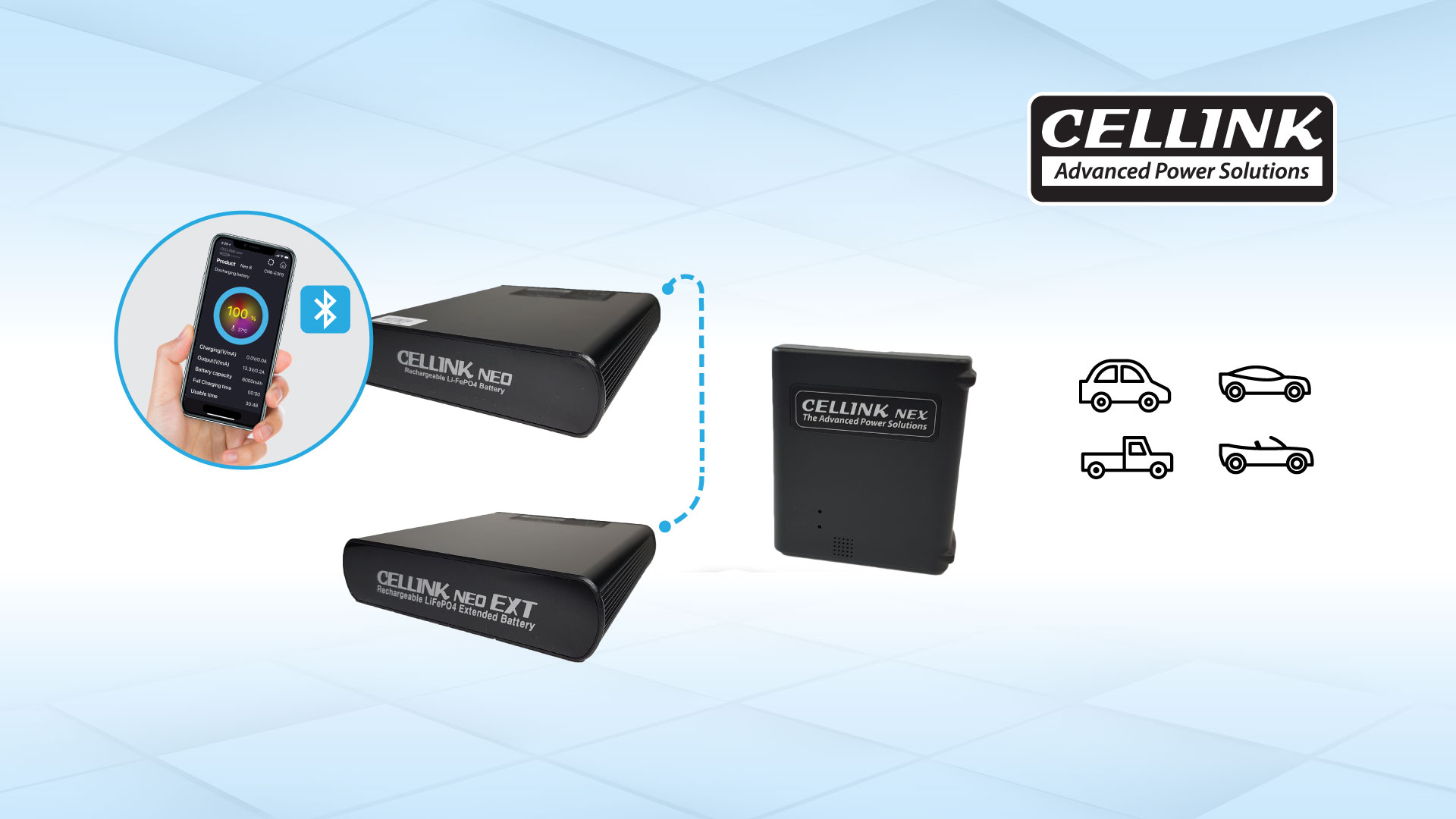 The safest way to power your dashcam when you are away!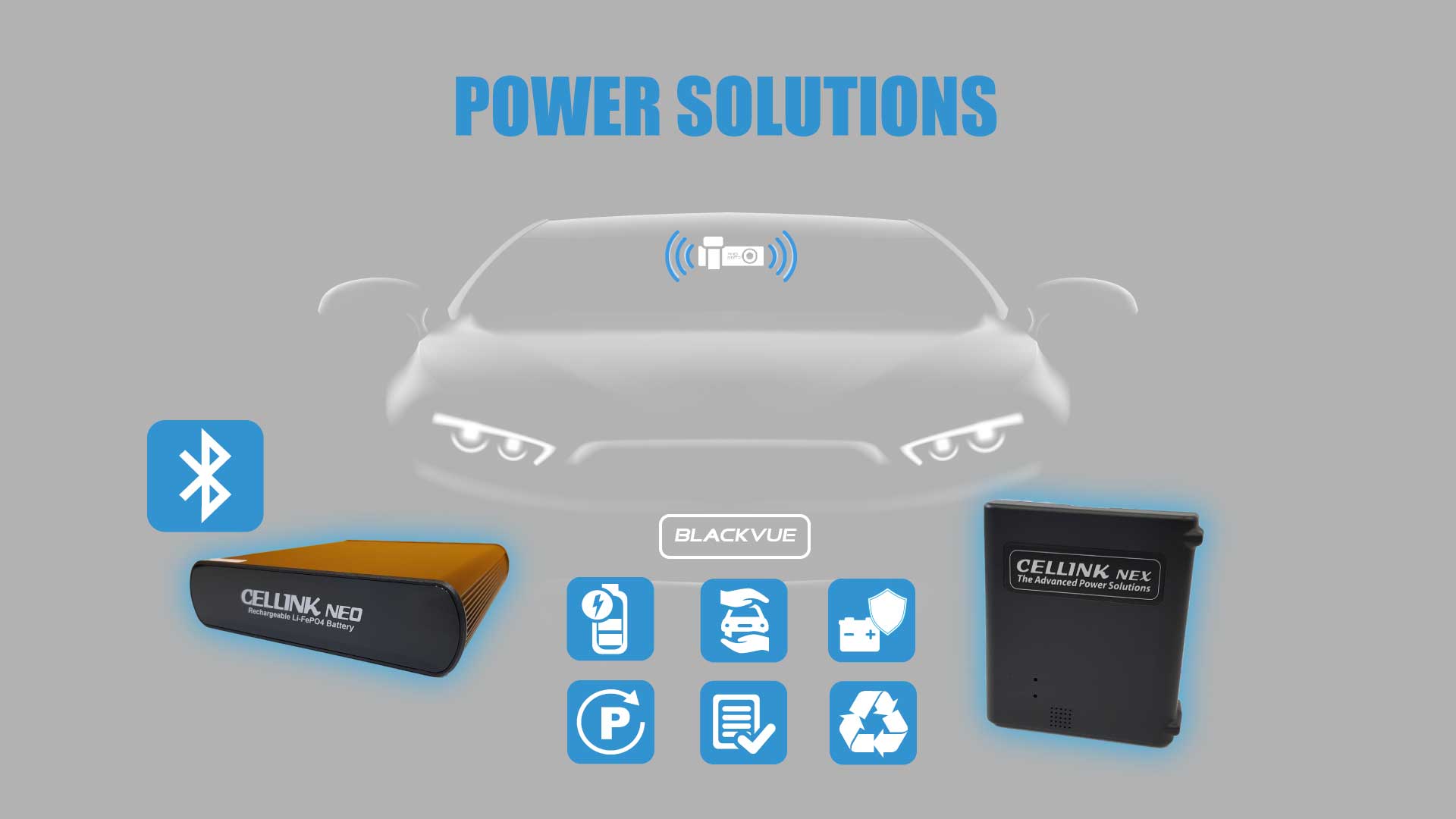 Enjoy BlackVue's parking mode with a peace of mind using the latest Cellink battery.
The Cellink is built with the safest battery technology using LiFePO4 (lLithium Iron Phosphate) which will keep your BlackVue dashcam running for long hours in parking mode with just 50 minutes of charging.
The latest Cellink NEO 8+ comes with 25% more power (*) and USB 3.0 power outlet for fast charging of accessories such as mobile router and smartphone.

(* 25% more power than Neo 6)
NEO comes with Extended Battery port which you can connect to the new NEO Extended Battery to more than double your capacity and Parking Mode time.
The NEO Extended Battery can store up to 6600mAh of power, which could add up to 24 more hours of power duration. Multiple Extended Battery units can be connected in sequence to provide even larger capacity.