BlackVue CPL Filter
Sale price

S$ 40.00

Regular price

S$ 55.00
Share
FEATURES
Polarising Filter
Reduce glare and reflections with the smart Polarizing Filter.
Improved focusing and clarity with best colour fidelity.
Compatible for DR900X, DR750X, DR900S and DR750S front camera.
How it works?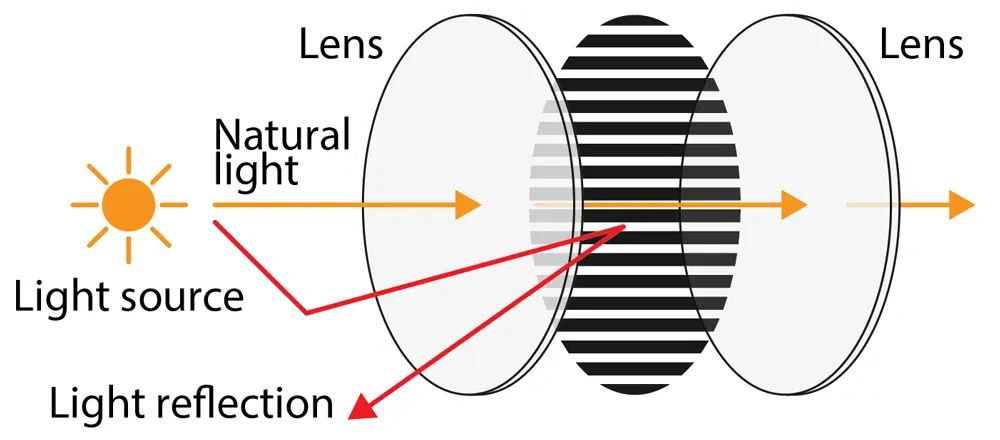 The BF-1 is a Circular Polarizer/Linear (CPL) filter lens. As such, it is designed to filter out any light reflections produced generally by the sunlight bouncing on surfaces such as the road…or your vehicle's dashboard.

Meanwhile, the filter lets in the natural light.
The result is a contrasted image with vivid colors in bright daylight.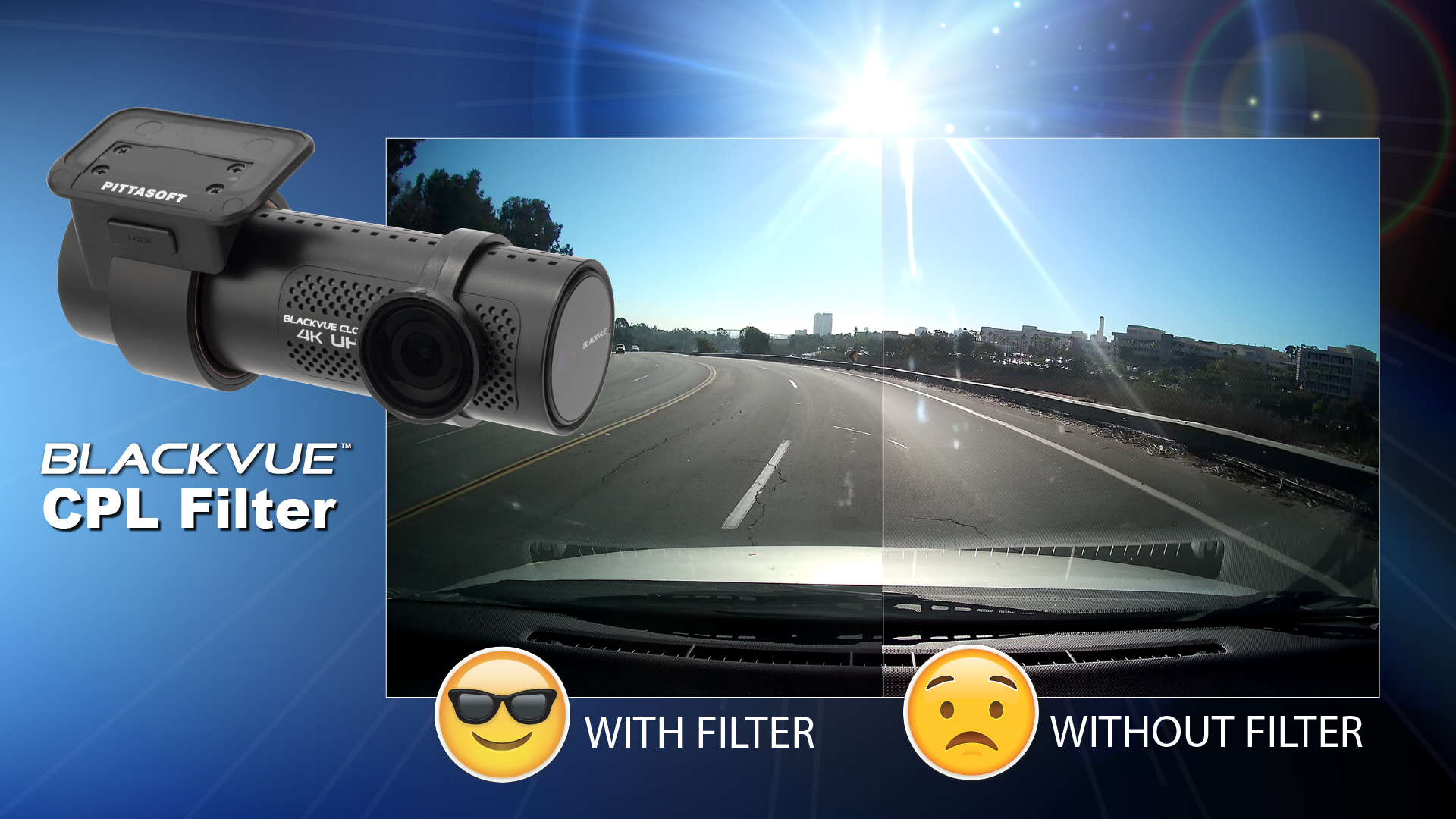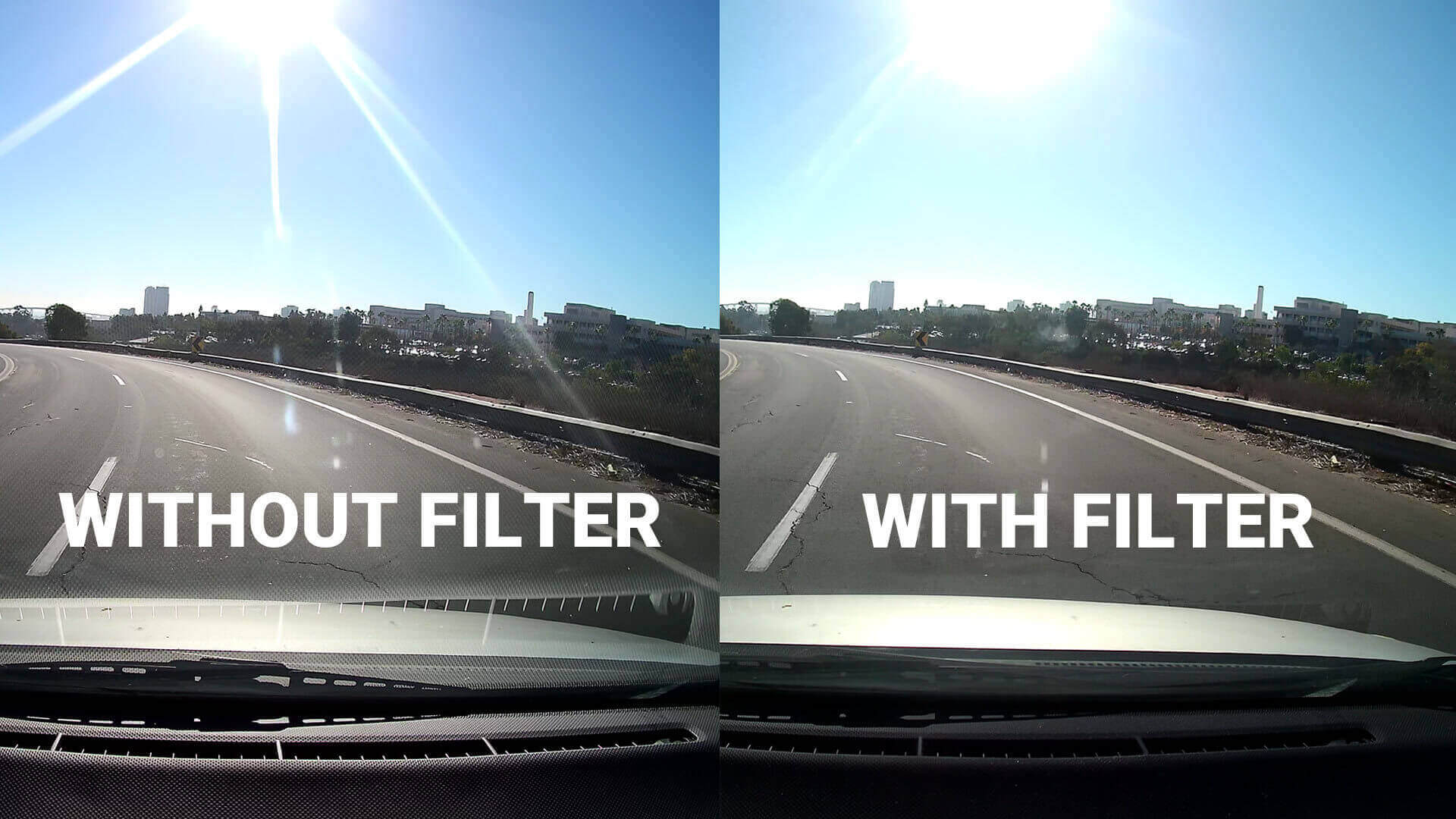 Learn more from product page here.
Disclaimer:
• A polarizer can remove unwanted reflections when dashcam is recording video out of a windscreen. However, polarizers can also sometimes create unrealistic looking colour or ripple effect on windscreens which are uneven, tinted or are treated with coatings.
• While CPL filters improve image quality in daylight, they offer little benefit at night. Using a CPL filter at night or in a low-light environment may cause videos to appear even darker than usual. For this reason, we advise to remove the filter for nighttime video capture. Luckily, the BlackVue CPL filter is easy to slide to the side while keeping it on the dashcam.
VIDEO
TECHNICAL SPECS
More than meets the eye
The BlackVue CPL Filter is composed of high quality materials and is treated to ensure durability.

In addition to the polarizer, the BF-1 includes anti-scratch hard coatings on both surfaces, as well as a UV coating.
Compatible with the following dashcam models:
DR900X-2CH/ DR900X-1CH/ DR750X-2CH/ DR750X-1CH/ DR900S-2CH/ DR900S-1CH/ DR750S-2CH/ DR750S-1CH
For front camera only

Warranty:
12 months manufacturer's warranty
PACKAGE INFO
WEIGHT: 0.3 kg
DIMENSIONS: 10 x 14 x 4cm
Customer comments
| Author/Date | Rating | Comment |
| --- | --- | --- |