Features
Enjoy BlackVue's parking mode with a peace of mind using the latest Cellink battery.
Cellink comes in two models, NEX and NEO.
Cellink NEO with 6,000mAH has twice the battery capacity of NEX (3,000mAH).
NEO comes with Bluetooth built-in and communicates through smartphone app to check information such as charging and usable time with ease. It can be charged fully within 40 minutes.
Extended Battery for Double the capacity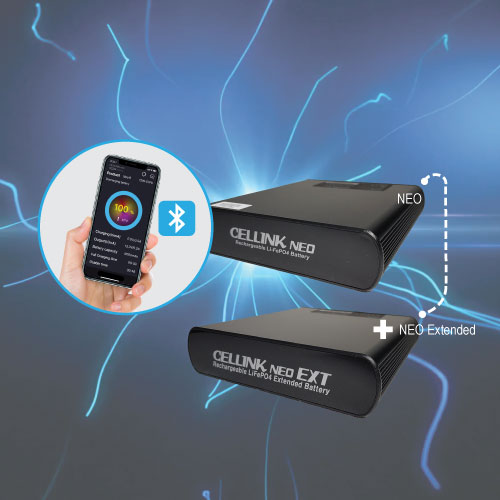 NEO comes with Extended Battery port which you can connect to the new NEO Extended Battery to more than double your capacity and Parking Mode time.
The NEO Extended Battery can store up to 6600mAh of power, it's 10% more power than the main NEO battery. Multiple Extended Battery units can be connected in sequence to provide even larger capacity.
Advanced technology
Rapid Charging Technology, charges fully within 40 minutes of driving
Advanced Microcontroller (MCU) for efficient charging control

Long lasting
High capacity battery (up to 76.8 Wh for Cellink NEO)
Supplies up to 48 hours of power in parking mode (dashcam model dependent)
Using the safest cell material, LiFePO4

Protects
Protects new car warranty
Supports cigar jack connection
Prevents electrical errors especially on continental cars
Prevents "Excessive Leakage Current" error on BMWs
Covered with product liability insurance of up to $500,000

Safety features
Protects car battery performance and life
Prevents sulphated battery (premature failure)
High temperature Cuts-Off and Protection Circuit Module (PCM)
Short Circuit Protection Control

Reliable
Long cycle life up to 2,000 cycle
Stable performance

Proven
Approved and used by most car agents in Singapore
Stable and reliable product from Republic of Korea
Certified with CE standard; meeting high safety, health and environmental protection requirements.
Learn more about the product here.
Video
What's included?
NEX package:
NEX 3,000mAH Battery Pack x 1
Cigar jack charging input cable x 1
Female socket output cable x 1
Velcro tape x 2
Manual x 1
NEO package:
NEO 6,000mAH Battery Pack x 1
Hardwire charging input cable x 1
Female socket output cable x 1
Split 3 wires output cable x 1
20A Fuse x 2
Fuse Tape cable x 2
Velcro tape x 2
Manual x 1
NEO Extended package:
NEO Extended 6,600mAH Battery Pack x 1
Link charging cable x 1
Velcro Tape x 2
Manual x 1
Technical Specs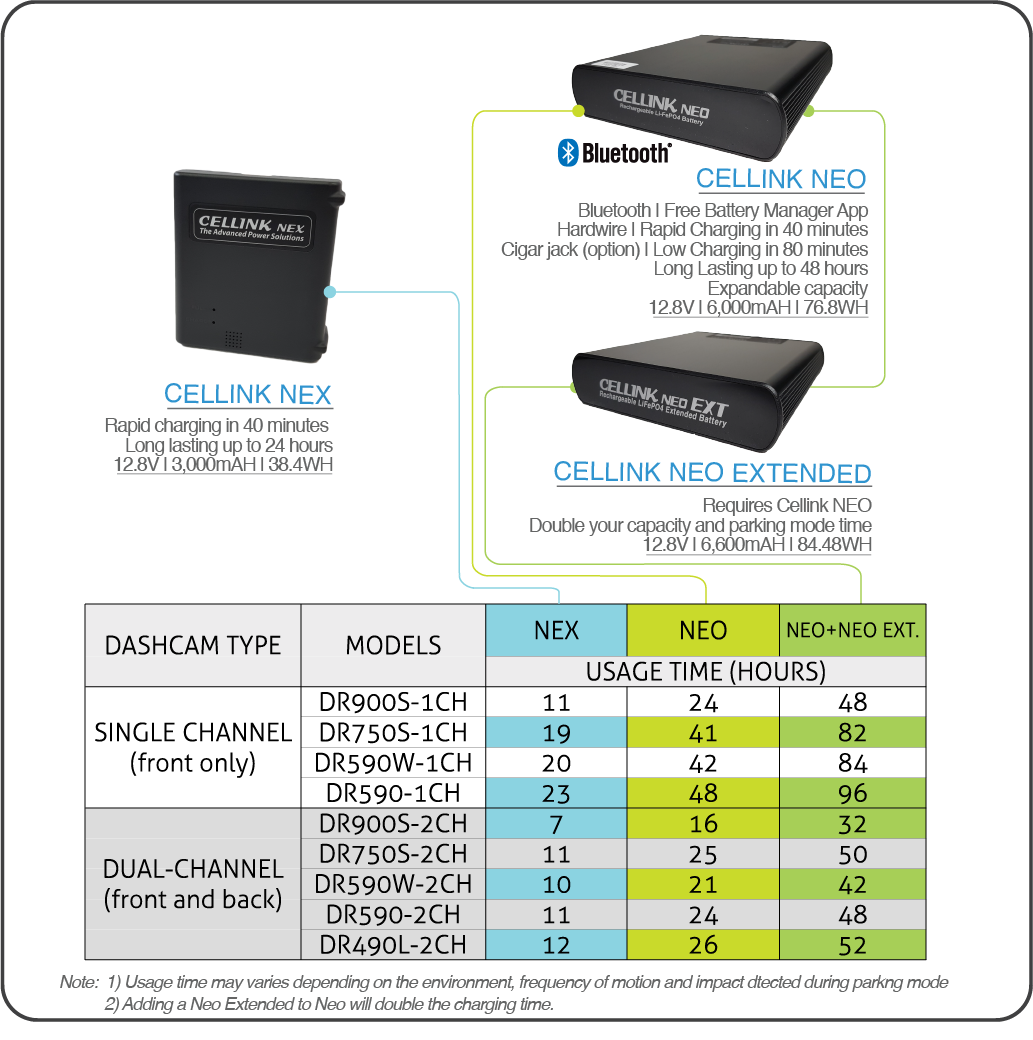 Package Info
WEIGHT: 1.8 kg
DIMENSIONS: 21 × 21 × 11 cm
Battery: NEX, NEO or NEO Extended battery pack
Customer comments
| Author/Date | Rating | Comment |
| --- | --- | --- |